Glowing Mama 101
Health & Fitness Fundamentals for New Mamas
So you got your 6 week postpartum clearance… now what?
Starting to exercise post-pregnancy can feel scary and vulnerable, especially since we are given virtually no guidance and treated as if our bodies are the same as they were pre-pregnancy.  Your body has changed, and so have your training needs! 
This is what you know for sure…
you are eager to start exercising again so you can "feel like you again"
your body has changed in many ways and you don't know where to start
you want to carve out time for self care and know that exercise will make a huge difference in your physical, mental and emotional well being
If all of the above is true, then you're in the right place, mama!
You can rest assured that this program will help you regain strength and confidence in a safe and effective way for your postpartum needs!
I have been working with mamas  just like you over the past decade, helping them to properly recover from childbirth. 
Just recently, I gave birth to my own little babe, and using the principles I have used in my business over the years, I was able to have a pain free pregnancy, an unmedicated childbirth, no tearing, and full core function with very little diastasis (abdominal separation). On top of all that, my body shed the majority of my pregnancy weight in the first month postpartum! 
This is absolutely possible for you.  You just need the right tools to help your body thrive.  Re-building a strong foundation post baby will set you up for a lifetime of optimal health and fitness!
Trust me when I say I WANT that for you!
You deserve to feel like the best version of you, so that you can enjoy this magical time in your life!
With my help, you will feel healthy, strong and vibrant so that you can continue enjoying life as a new mama!
Here is what you'll get when you join
Two Weekly Workouts
Each week, you will receive two compimentary workouts to guide you through your postpartum recovery
Two Featured Recipes
Each week, you'll receive two nourishing recipes that will assist you in your postpartum recovery and tissue healing!
Fitness Testing
In order to track your progress,  we will do fitness testing and body composition at the beginning and end of the program.
Private Coaching
You will receive one private coaching call at the beginning of the program so that we can discuss your goals and personalize the program where necessary!
The course will guide you through 6 weeks of postpartum recovery, and you can start as soon as you are cleared to resume activity post birth.
How does it work?
Once you purchase the program, you will have access to one week of training at a time.
After your coaching call, you will know exactly what to do to re-build a strong foundation and get you feeling like your best self! 
The course will guide you through some baseline testing and you will repeat the testing at the end of the program in order to track your progress and continue to work towards your health and fitness goals.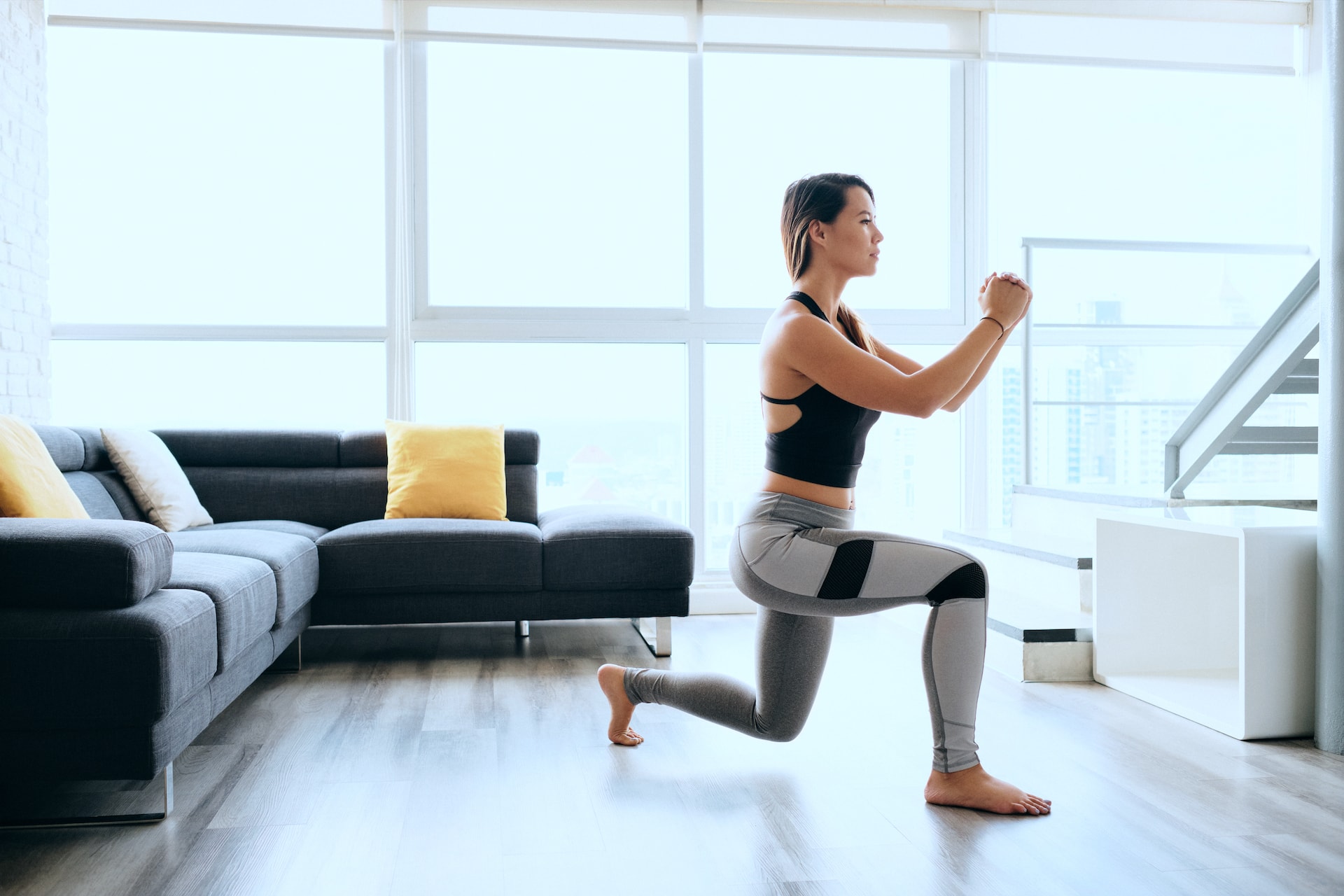 What people are saying about Glowing Mama 101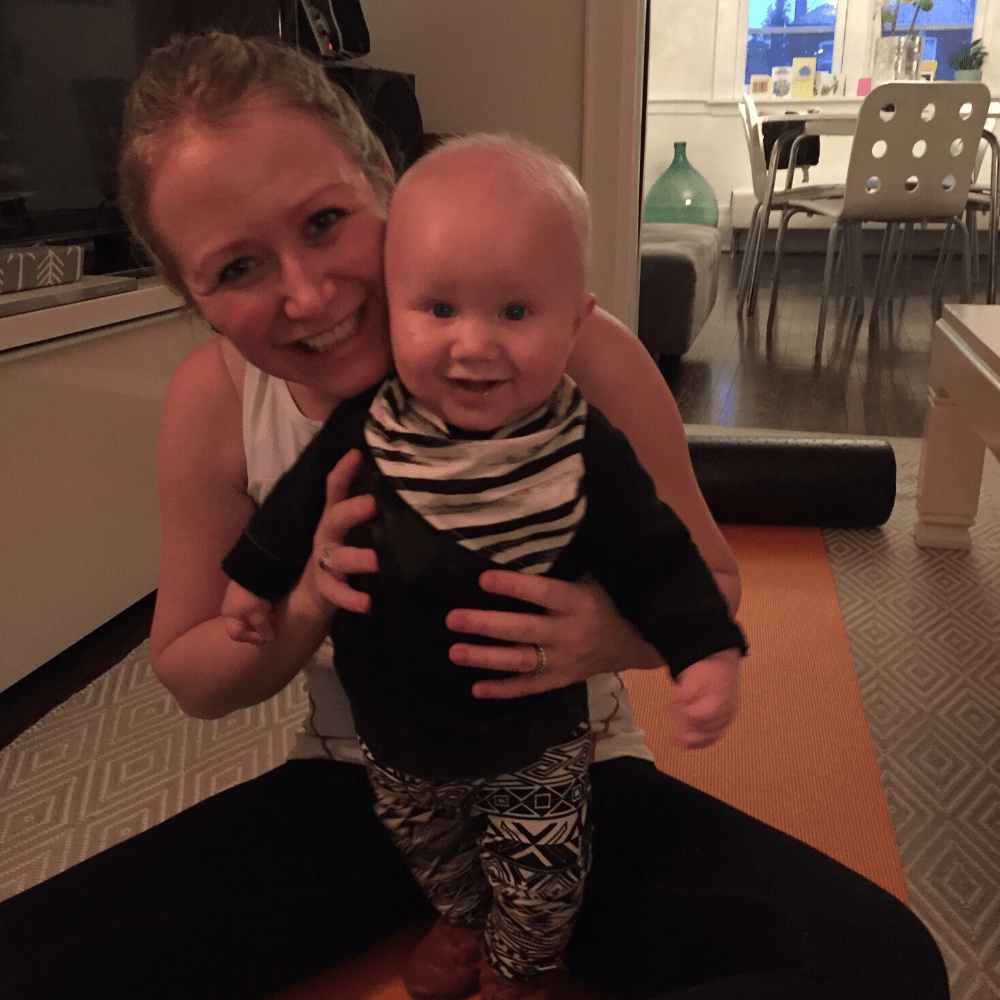 Christy Macleod
The Glowing Mama Program offered me some great easy recipes that I was able to commit to making even with a baby on my hip. I loved the Workouts that Steph created for this program because I could do the entire workout in my living room with just a few additions like weights, a chair, mat and resistance bands. I actually looked forward to the workouts and found them easy to squeeze into my evening before dinner. Overall this program suited being a new mom with little time and little desire to get out to a gym when you wanted to be at home to kiss your little man goodnight!
Robyn Morrissey
Glowing Mama 101 was what got me out of the trenches! I am a first-time mom who needed to get back to working out, but wanted to do it safely.  Glowing Mama 101 did just that – it gave me a very manageable but effective workout that I could do as much as I wanted. Something to help me get rid of my baby blues.  And the nutrition / mental health aspect of it made the program so well rounded. Stephanie has been so supportive through this whole program – I would highly recommend this to any new mom.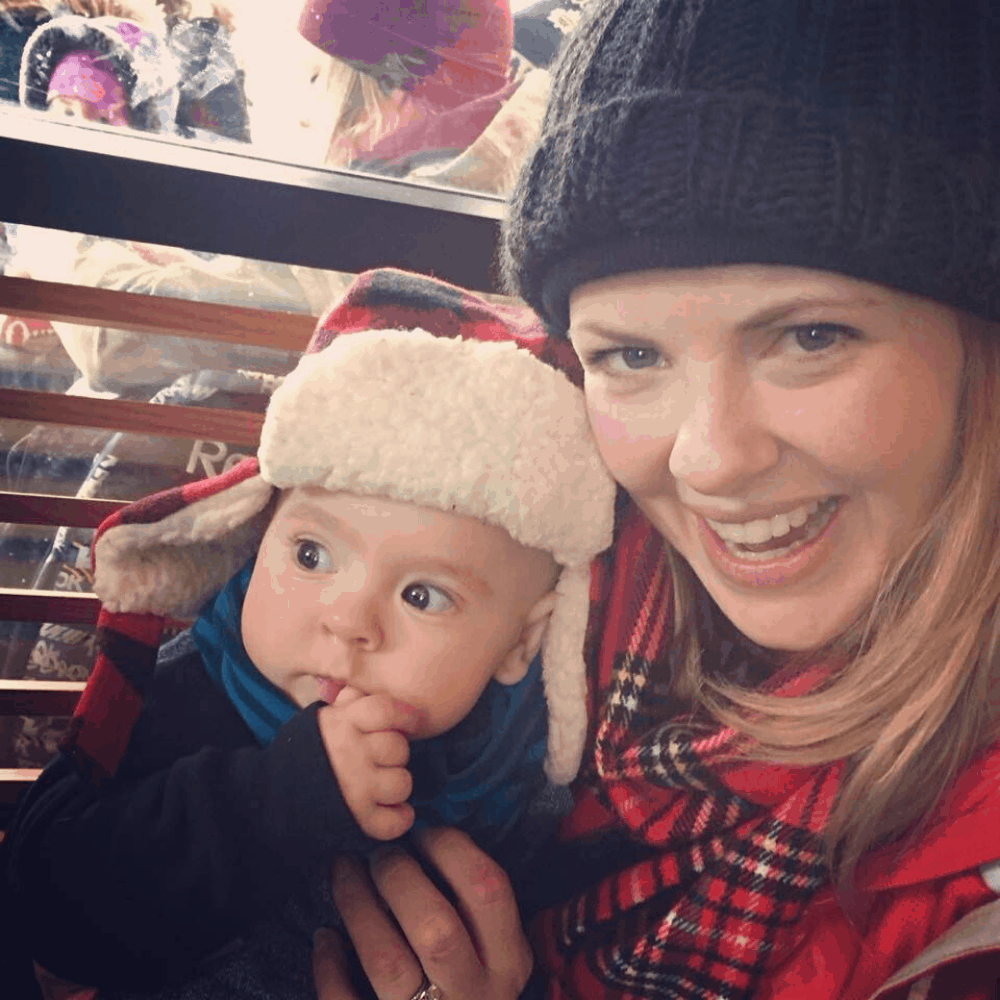 Meghan Napier
Glowing Mama 101 helped me to see how easy it is to plan to make time for myself. So many other workout plans or programs place unrealistic pressure on moms to carve out large portions of time or strict diets with complicated meal plans that set people up to fail. I saw amazing results, felt more energized and have easily integrated many of the principles into my daily routine.
Is Glowing Mama 101 right for you?
This program is perfect for you if you:
have recently had a baby and are ready to start improving your health and fitness in a safe and effective way

are struggling to make time for yourself or have the will or energy to exercise and eat well

understand that taking care of yourself is the best way for you to continue showing up as a happy and present mama

need help figuring out what to eat and how to create simple and healthy meals with the limited time you have
Let's make it happen! I'll walk you through every step of the way!