This recipe was born when I was at a cottage, and assigned to breakfast duty.  I wanted to make something quick and easy (so that I could get back to frolicking by the lake), that was also guaranteed to be a crowd pleaser.  I did some research and created this chocolate chip banana oat muffin recipe based on a few others that I had seen online.  The result was amazing!
This recipe is perfect for busy moms who want to provide a quick and healthy breakfast for their children.  You can double the recipe and freeze them for even more time saving in the morning!
It's also a perfect recipe to have on hand for postpartum recovery! I made them over and over again for 2 months of my recovery.  Oats are known to help with breast milk production, and they were super easy for my husband or mom to bring to me when I needed a quick bite.  I have fond memories of my hubby setting up my bedside with these muffins, a bowl of grapes, my Mother's Helper Tea and some water before he left for work.
This recipe makes 12 full sized muffins.
Dry Ingredients
3 cups rolled oats
3 tbsp coconut sugar
1 tsp cinnamon
1/4 tsp sea salt
2 tsp baking powder
1/2 cup finely chopped walnuts (optional, but delicious)
Wet Ingredients
2 ripe bananas (mashed)
2 tbsp coconut oil
2 eggs (or flax/chia eggs for an egg free version)
1 tsp vanilla extract
2 cups almond milk
chocolate chips (as many as your heart desires) *enjoy life brand makes a great dairy, soy and nut free chocolate chip*
Method
Preheat the oven to 350
Line muffin tin with paper liners (parchment paper liners are a great option)
Combine all the dry ingredients in one bowl
Beat the eggs in another bowl, and add all the other wet ingredients
Mix the dry and wet ingredients together
Scoop the mixture into the muffin liners (they will be quite loose/liquid-y)
Bake for 30 minutes
Cool for 5-10 minutes before serving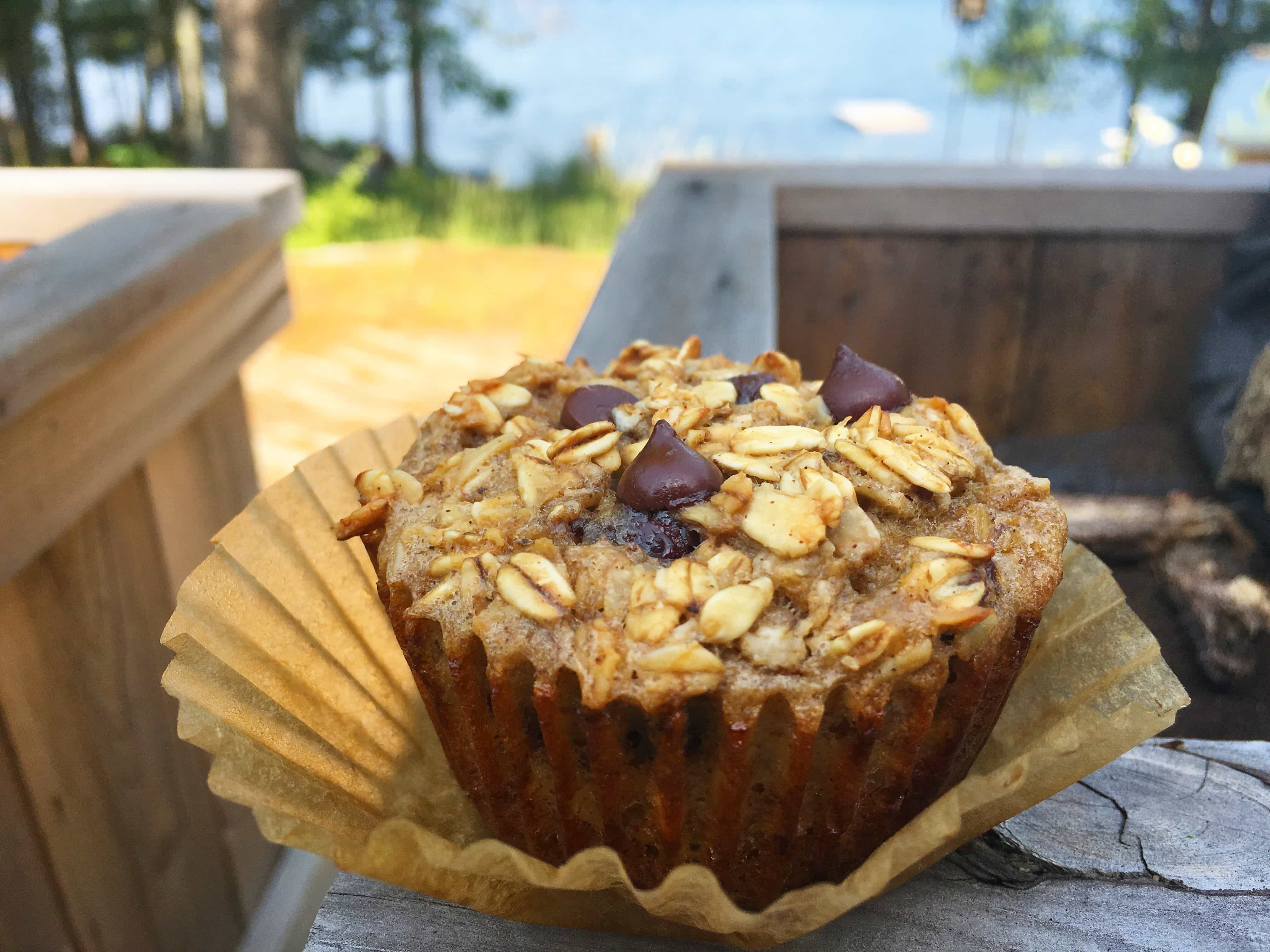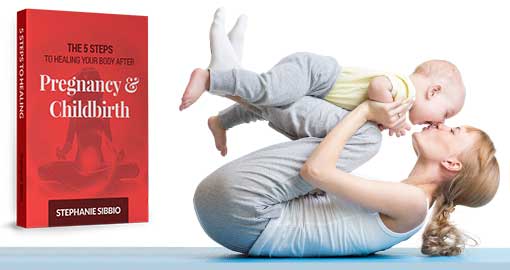 Get the 5 step blueprint to healing your body after pregnancy and childbirth: